Quality Used Original Equipment & Stock Parts
We have a wide selection of quality used original equipment and stock parts. We pull all parts ourselves, taking great care to meticulously remove everything down to the smallest nuts, bolts, and screws.
We do not chop, rip, cut, or tear anything when dismantling - not only does this ensure the quality of our inventory, it also means we often have more obscure parts and pieces that can be very hard to find these days.
Our inventory constantly changes, please get in touch with us for availability and pricing on what you're looking for.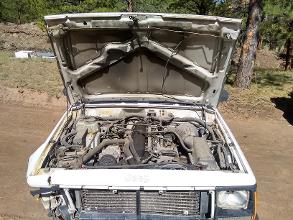 We save and tag all wiring harnesses, brackets, hinges, hardware, mounting plates, crossmembers, visors, consoles, gloveboxes, badges, and so on in addition to all mechanical & electrical components, interior & exterior body panels and trim pieces, and interior accessories. There is practically nothing we won't sell off our parts vehicles. When vehicles have good title, we sell them as project shells with VIN plates once we're done parting them out.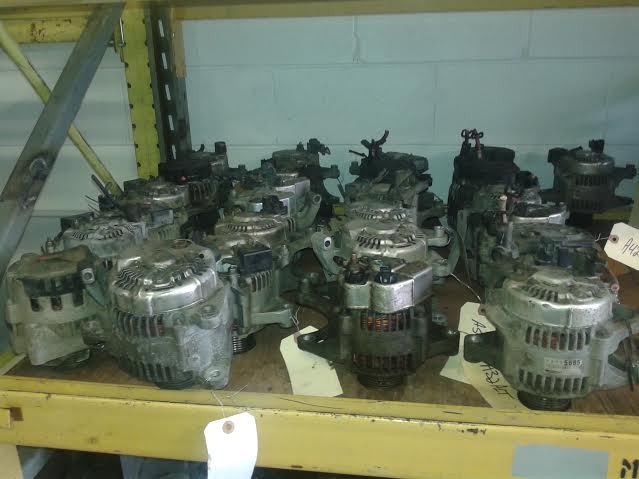 Engines

Transmissions

Transfer Cases

Axles / Differentials

Wheel & Tire Sets

Radiators

Taillights

Truck Beds

Truck Cabs

Clutch Hydraulics

Exhaust pipes / Mufflers

Seat Belts

Computers / Modules
Tailgates

Doors

Wiring Harnesses

Fenders

Hoods

Window Regulators

Clock Springs

Distributors

Consoles

Interior Trim

Bumpers

Shocks

Leaf & Coil Springs
We offer local pickup, shipping / freight, and delivery for our parts.
Our primary outlet for more obscure items like engine brackets, manifolds, internal engine parts, hardware, computers/modules, wiring harnesses, etc. is our eBay store (link below). Feel free to check our store for what you need and make purchases directly from there.
Don't see what you need? Prefer to interact with a human? Cruise on over to the "Contact Us" tab to find details on how to get in touch with us!