About Us
Timbukthree 4WD & Automotive LLC was established in Englewood, Colorado in 2011 to provide an affordable and trustworthy automotive repair option for all makes and models. As the business and customer base evolved, so too did our vision for how we serve our customers. We eventually transitioned out of general repair to focus on the niche market of building and modifying offroad Jeeps. Now after many years of wrenching on Jeep rigs, we are leveraging our extensive expertise and passion for auto recycling and repurposing to focus exclusively on providing top quality used, rebuilt, and fabricated parts to other builders and enthusiasts. Auto manufacturers simply no longer make vehicles like they used to, and many people are finding that rebuilding and repurposing older vehicles incites much more of a thrill or sense of satisfaction than simply getting a bank loan on a shiny new toy. Call us old-fashioned or traditional, but there's something special about recapturing that lost era in car culture of greasers building and fixing their own stuff, and we love to share this passion with our customers.
Timbukthree is veteran- and family-owned and run.
Our Core Values
Integrity, Respect, Transparency, Quality, Expertise, and the Pride of a good night's sleep that comes with a hard, honest day's work serving our customers.
About the Owners
Neal Olson is Timbukthree 4WD's Founder and Master Mechanic. He has an all-around wealth of automotive knowledge. An ASE Certified Master Automobile Technician, he is a graduate of WyoTech in the Automotive Technology program with an emphasis in Chassis Fabrication and High Performance Engines, and has worked for many brands including: Chrysler, Dodge, Jeep, Honda, Nissan, and Mazda. He has also worked for several independent shops, and was a mechanic in the US Army from 1999 to 2005, which included 2 consecutive combat tours in Iraq. He is originally from Shawano, Wisconsin, where his family has operated a Chrysler dealership, Shawano Auto Sales, since 1957. He has been in the automotive industry his entire life, and got his start sweeping floors and cleaning bathrooms in the family business as a young boy. He moved to Denver after graduating from WyoTech in 2006. The first automobile he ever owned was a sweet 1983 Chrysler LeBaron with red velour interior and a blown head gasket. He fixed up the engine to get it running in what would turn out to be the first engine repair in a long line yet to come!
Neal's wife, Becky, is Timbukthree's Business & General Manager. She has worked in several industries including Financial Services, Public Accounting, Cannabis, Judicial, & Construction and has a Master's degree in Business and Accounting from CU-Boulder. Becky is a Colorado native who grew up in Littleton and attended Columbine High School. Her father, who has climbed all 58 of Colorado's 14-er peaks, has a true passion for nature and the great outdoors that he shared with his children. One of the family's favorite recreational activities during Becky's childhood and adolescence was wheeling in the Rocky Mountains. She has very fond memories of exploring all kinds of terrain, ghost towns, and passes throughout Colorado in the family's old Toyota Land Cruisers and 4Runners. The most terrifying (but also thrilling) experience was spotting for her dad when she was about 12 years old as he wheeled a 1996 4Runner down Black Bear Pass into Telluride! Her first automobile was that very same 1996 4Runner, and after mastering the manual transmission at age 15, she's been hooked ever since!
Neal and Becky share a love affair of America's bygone classic and vintage time periods. Whether it's cars, music, clothing, lifestyle, or values - they enjoy a nostalgia for eras prior to when either actually lived, but somehow feel inextricably connected to nevertheless. Feeling like analog relics in an increasingly digital world, they have doggedly pursued their vision of earning a livelihood on their own terms. They met in 2008, and have lived happily in the middle of nowhere in southern Colorado since 2018.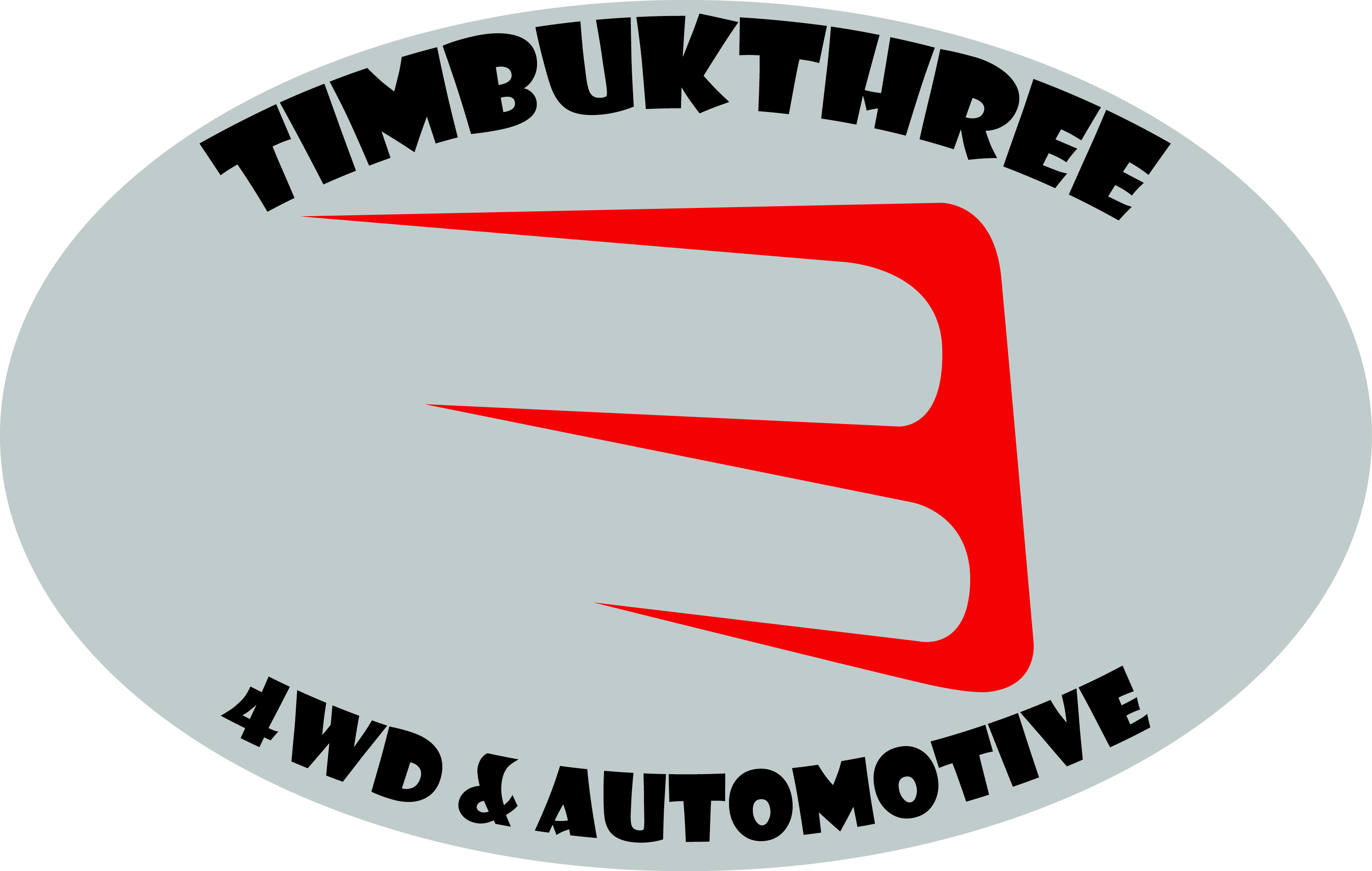 Interested in learning a bit more about Timbukthree and how we got started? Check out this interview we did with Colorado News TV in June 2017 for a behind-the-scenes look at what goes into some of the work we do!
Jeep Jeeps for Sale Jeep Parts Jeep Engine Jeep Transfer Case Jeep Axle Dana 30 Dana 35 Dana 44 Chrysler 8.25 Jeep 4.0L Jeep Rebuilt Engine Rebuilt Engine Cherokee Wrangler Grand Cherokee XJ ZJ WJ MJ YJ TJ JK Lift Kit Wheels Tires Iron Rock Offroad Jeep Shop 4WD Four Wheeling Offroading